REBIRTH
---
---
---
---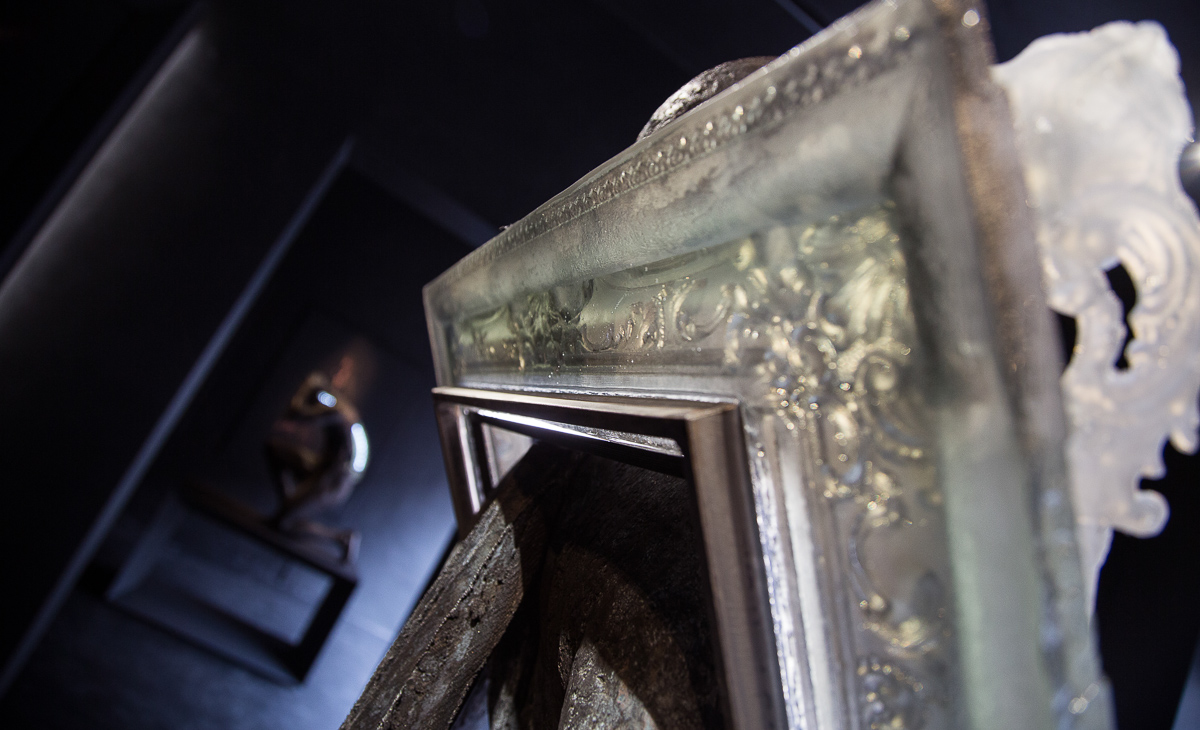 ---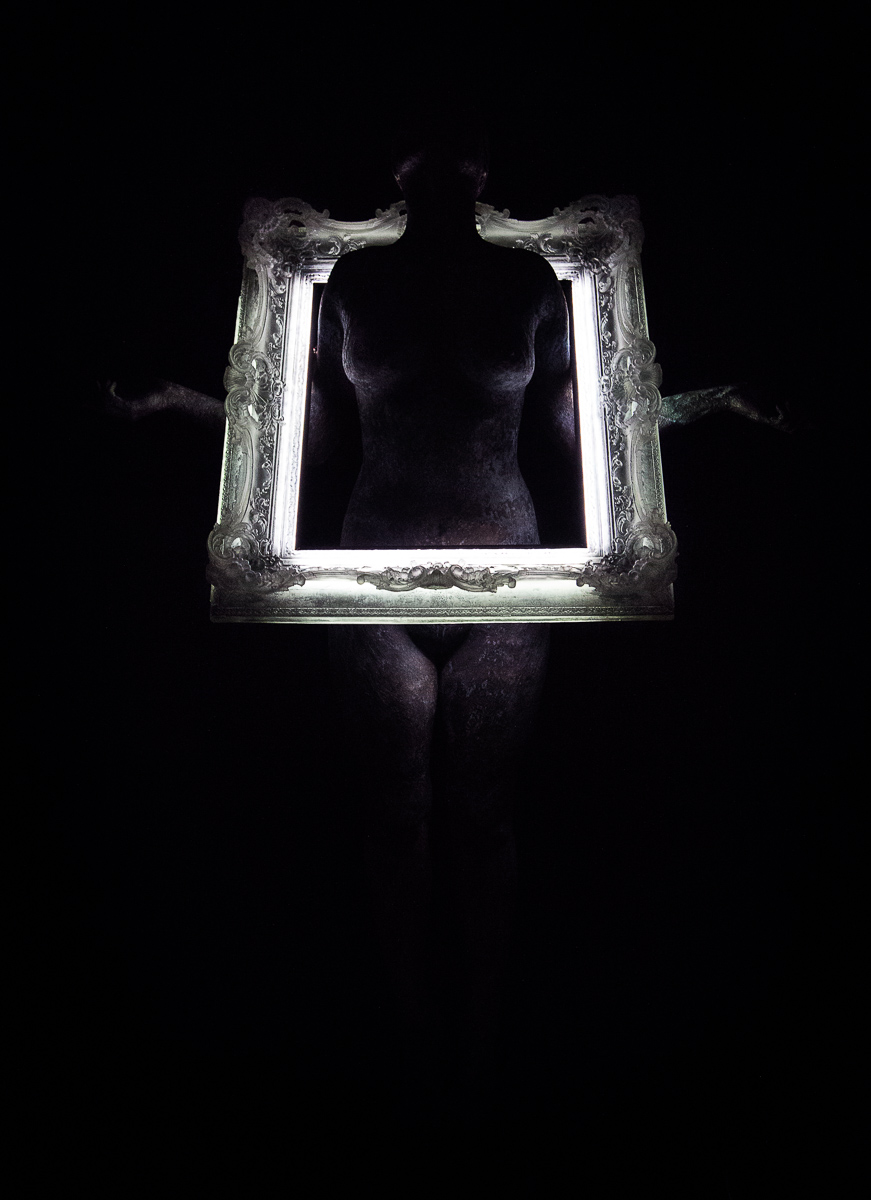 ---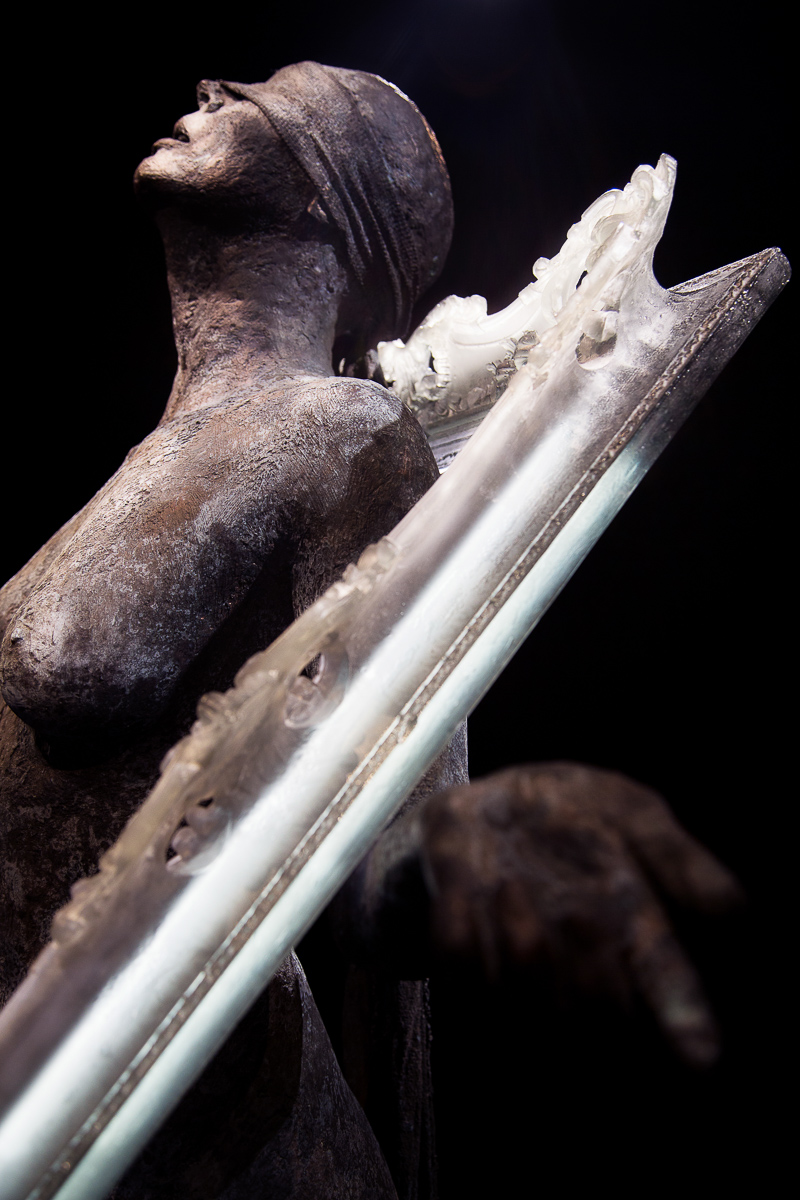 ---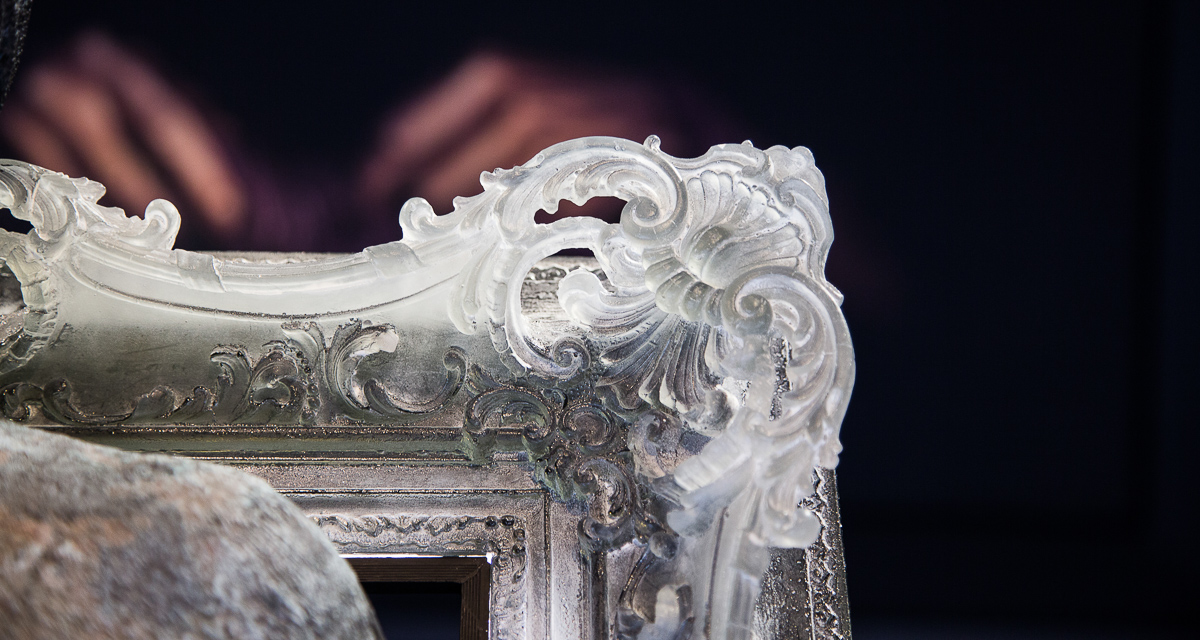 ---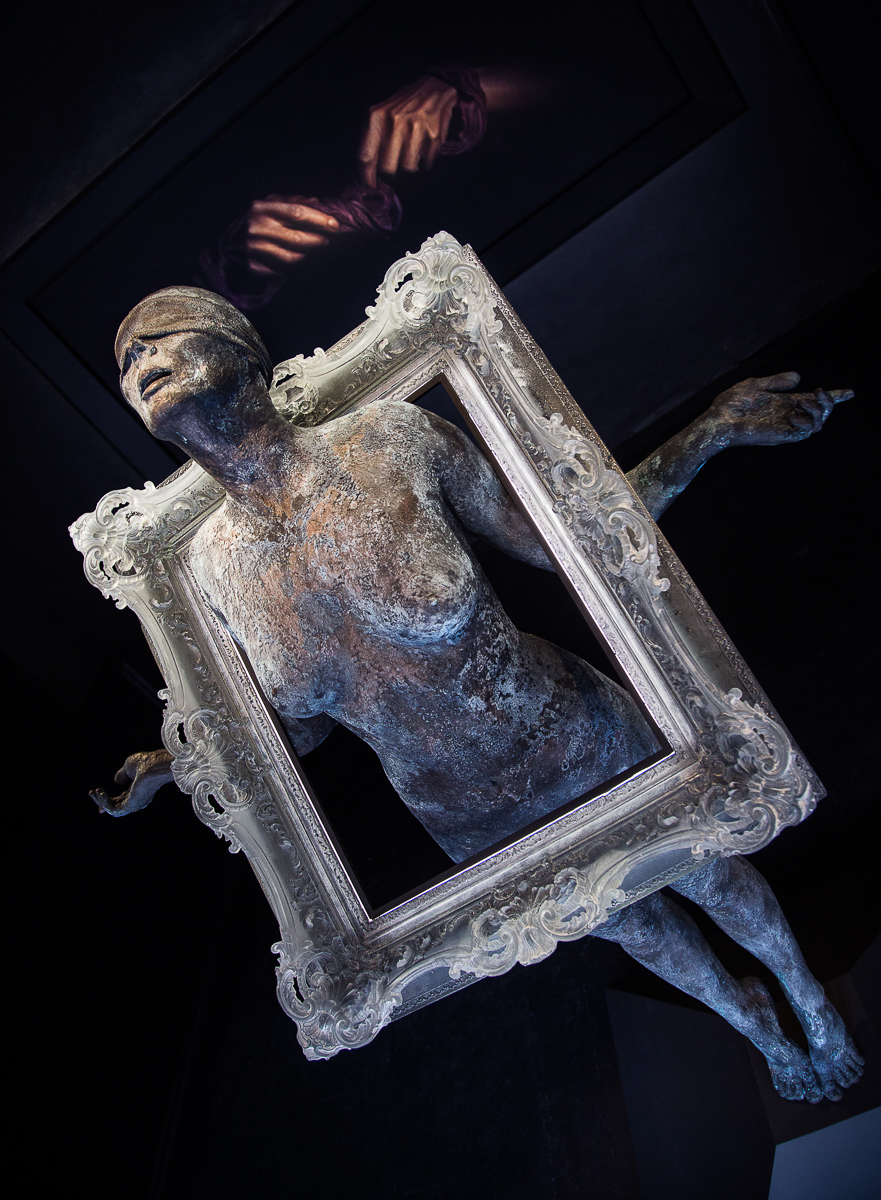 ---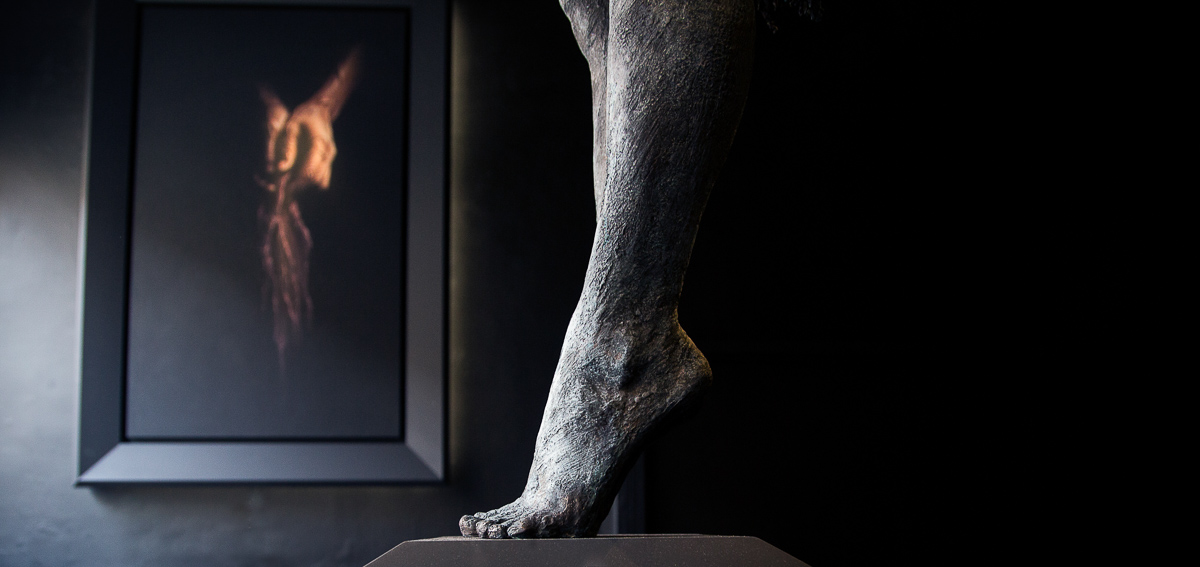 ---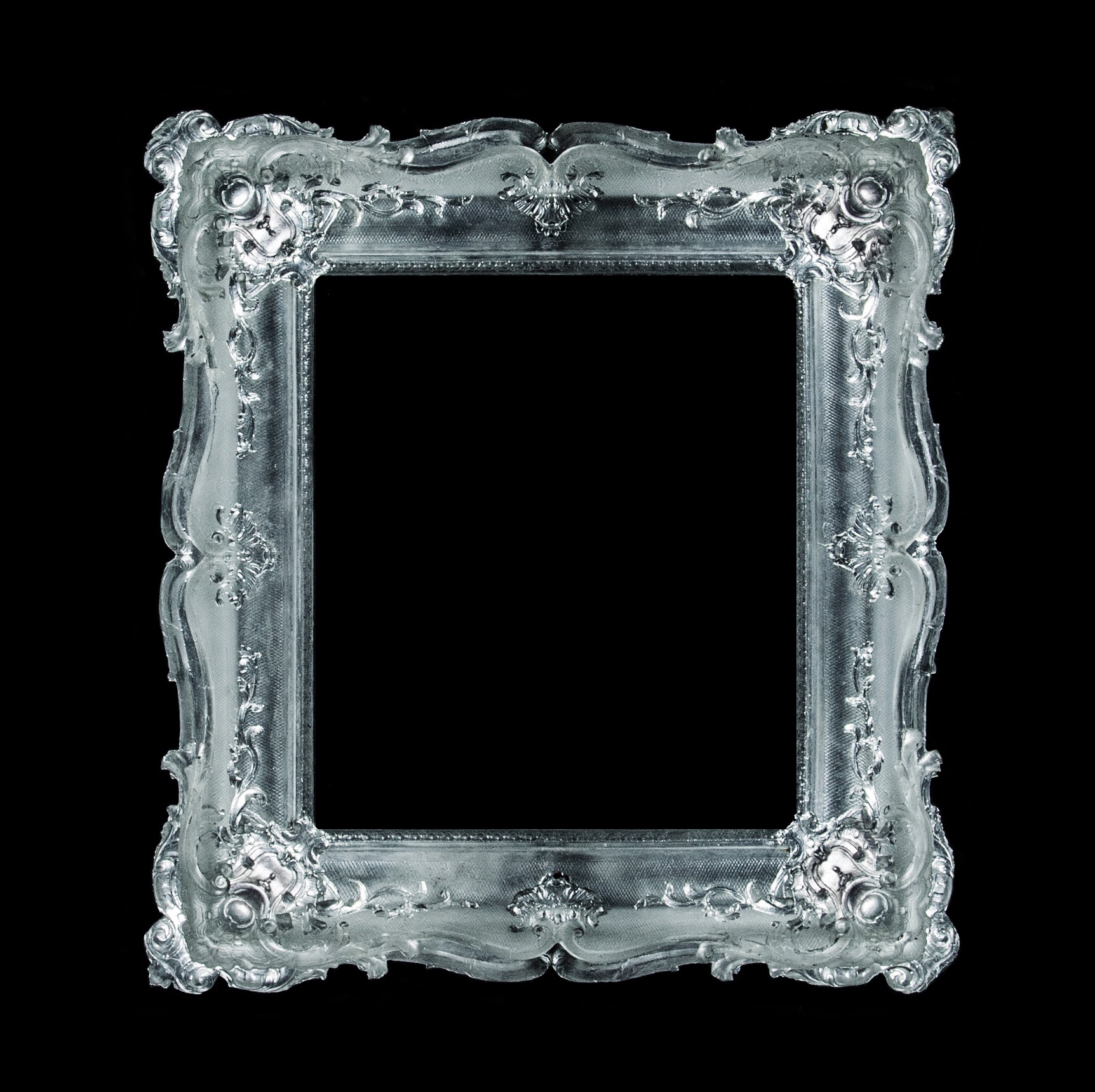 ---
---
Steeped in personal symbolism Penn's Rebirth series depicts classical figures surrounded by cast crystal glass and bronze frames. Illuminated from within, they interact with the works' invisible dimensions suggesting that the piece has undergone a process of metamorphosis and transformed from painting to sculpture.
A particularly poignant concept for the artist whose grandfather and mentor worked for years as a picture frame restorer, memories of the hours spent in his workshop helping to mould decorative plaster casts are reborn in Penn's own practise. Meticulously casting antique swept frames and capturing the imperfections that illustrate their history this narrative translates across the artist's entire body of work.
Recognising within himself the same desire that motivated his grandfather to ensure the artworks that passed through his studio would go on to last a lifetime, Penn has chosen to draw inspiration from this visual, bridging the gap between his historic influences and contemporary use of materials.
Embracing the notion that his grandfather's craft could be reborn within his art, moulds of antiquated ornate frames have become the foundation of the artist's sculptural Rebirth series.
Utilising glass to reflect the fragility of antiquated artworks, and bronze to convey the desire that his own works outlast those of their own generation, the presence of his cast frames can be interpreted in two ways. The first hints towards the artist's own admission that his practise consumes his every waking hour; positioned beneath the classically posed figure they appear to devour its form. The second suggests a chrysalis/cocoon relationship between the frames and the figure, the former providing a cradle from which the work is re-born.
Intrinsically linking the artist with each work, this method of contemporary display pays homage to Penn's passion for restoration.
Further renditions are available, please click here to contact Matthew Penn.
---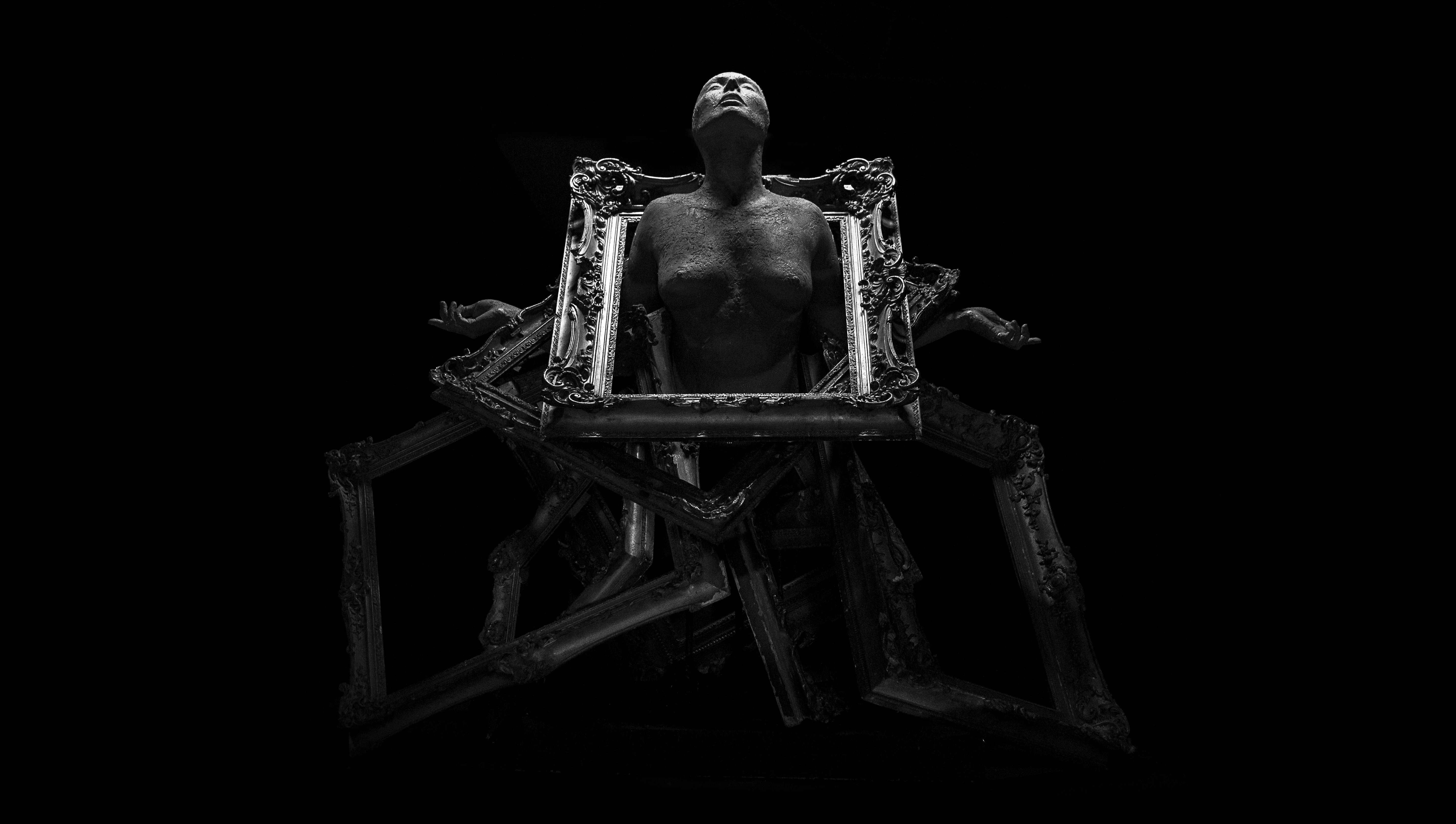 ---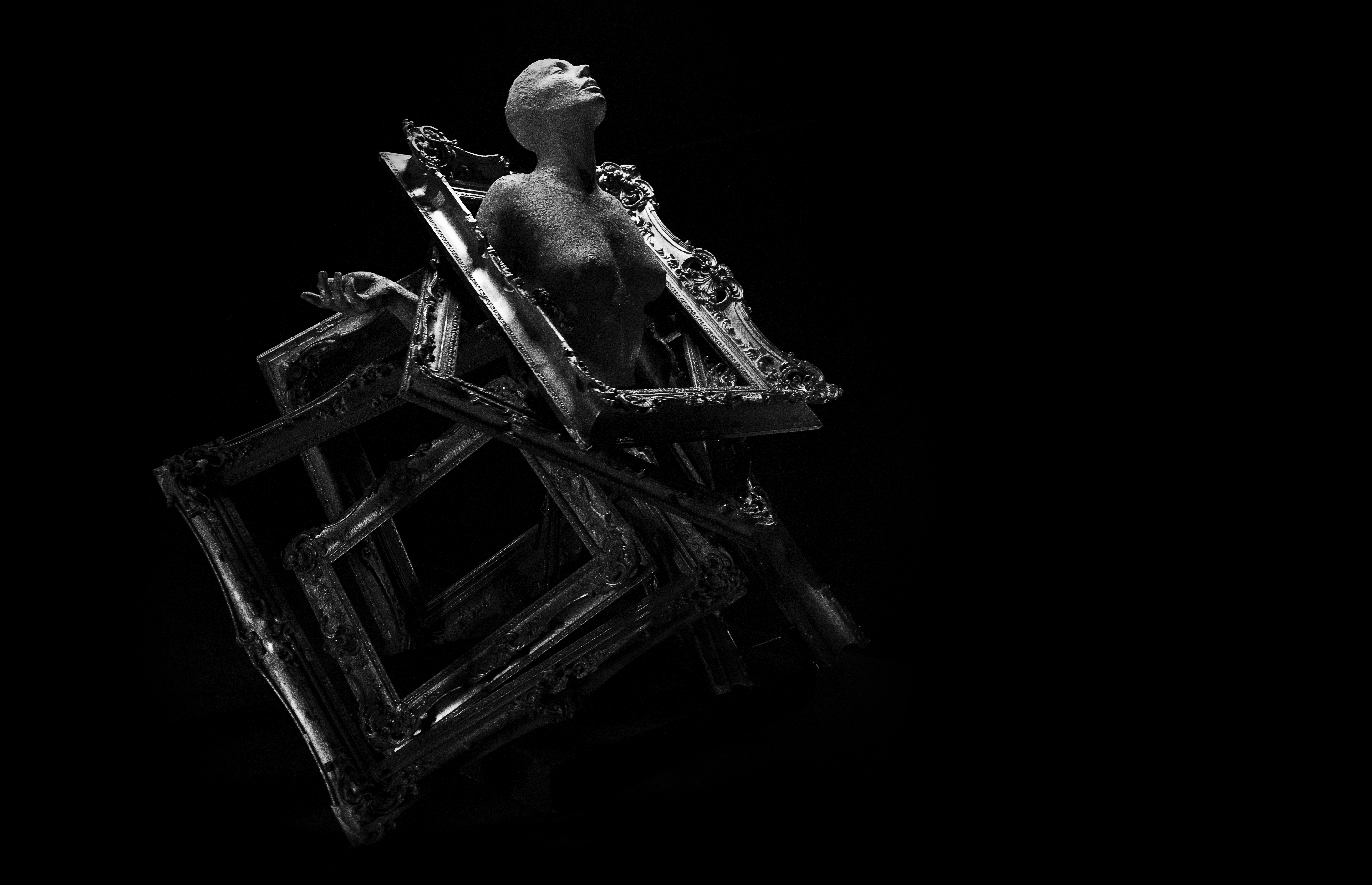 ---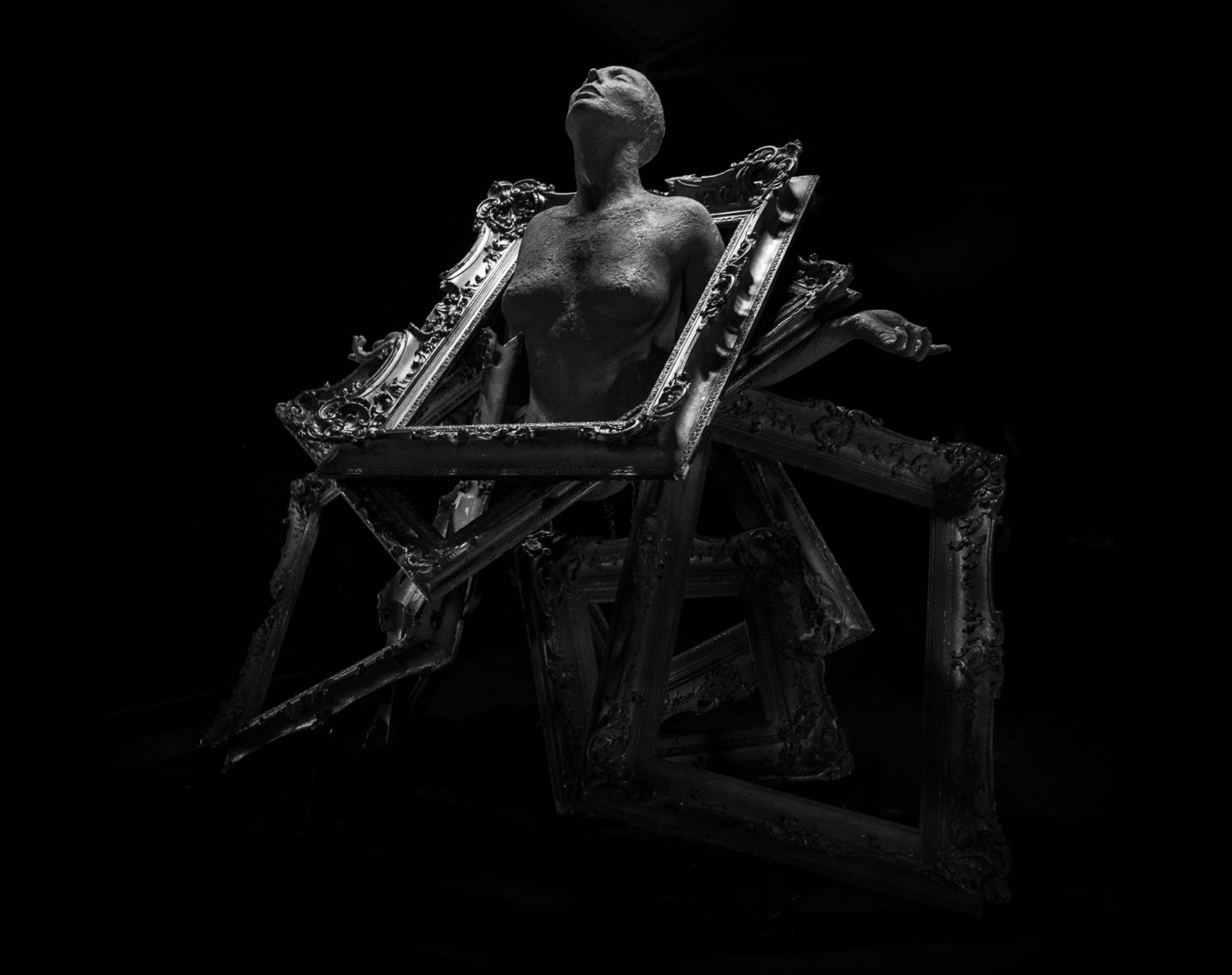 ---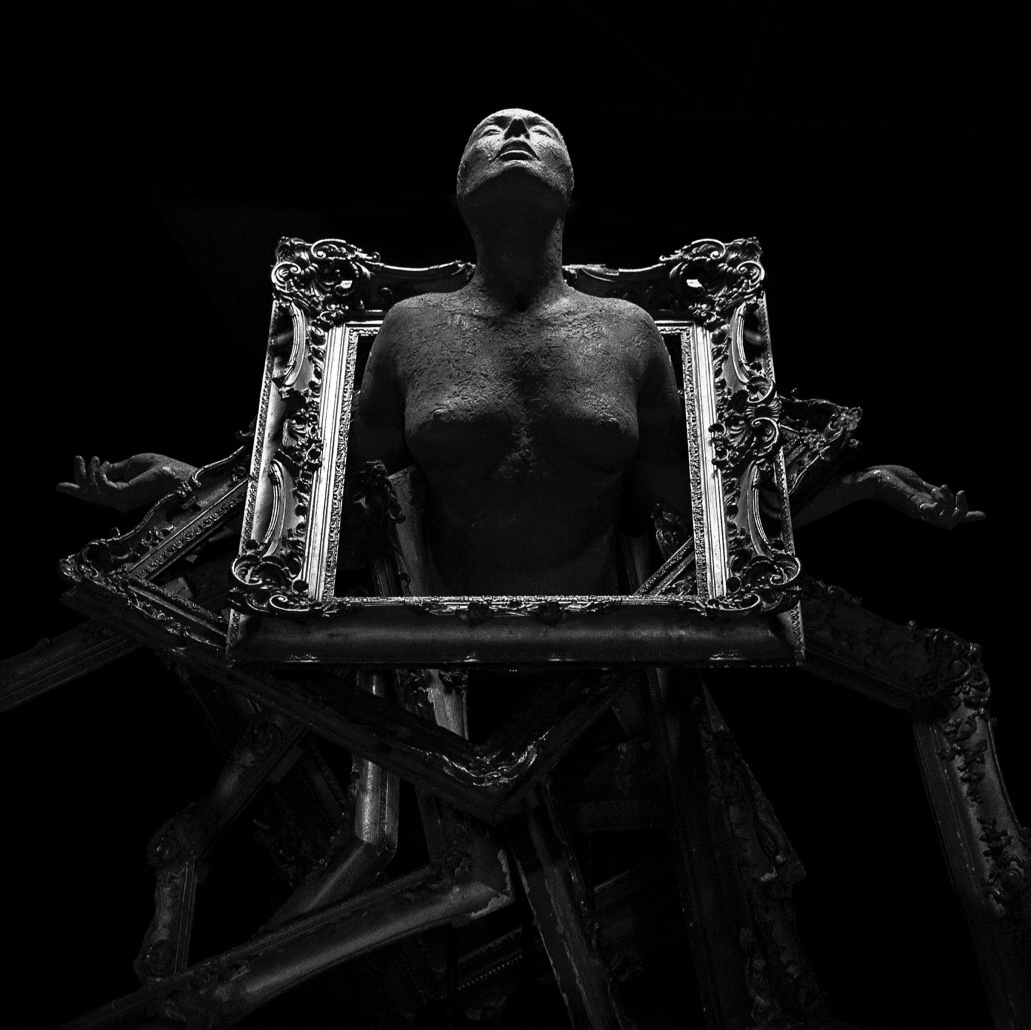 ---