---
FRAGILE FIGHT 001 - URSUS MARITIMUS
---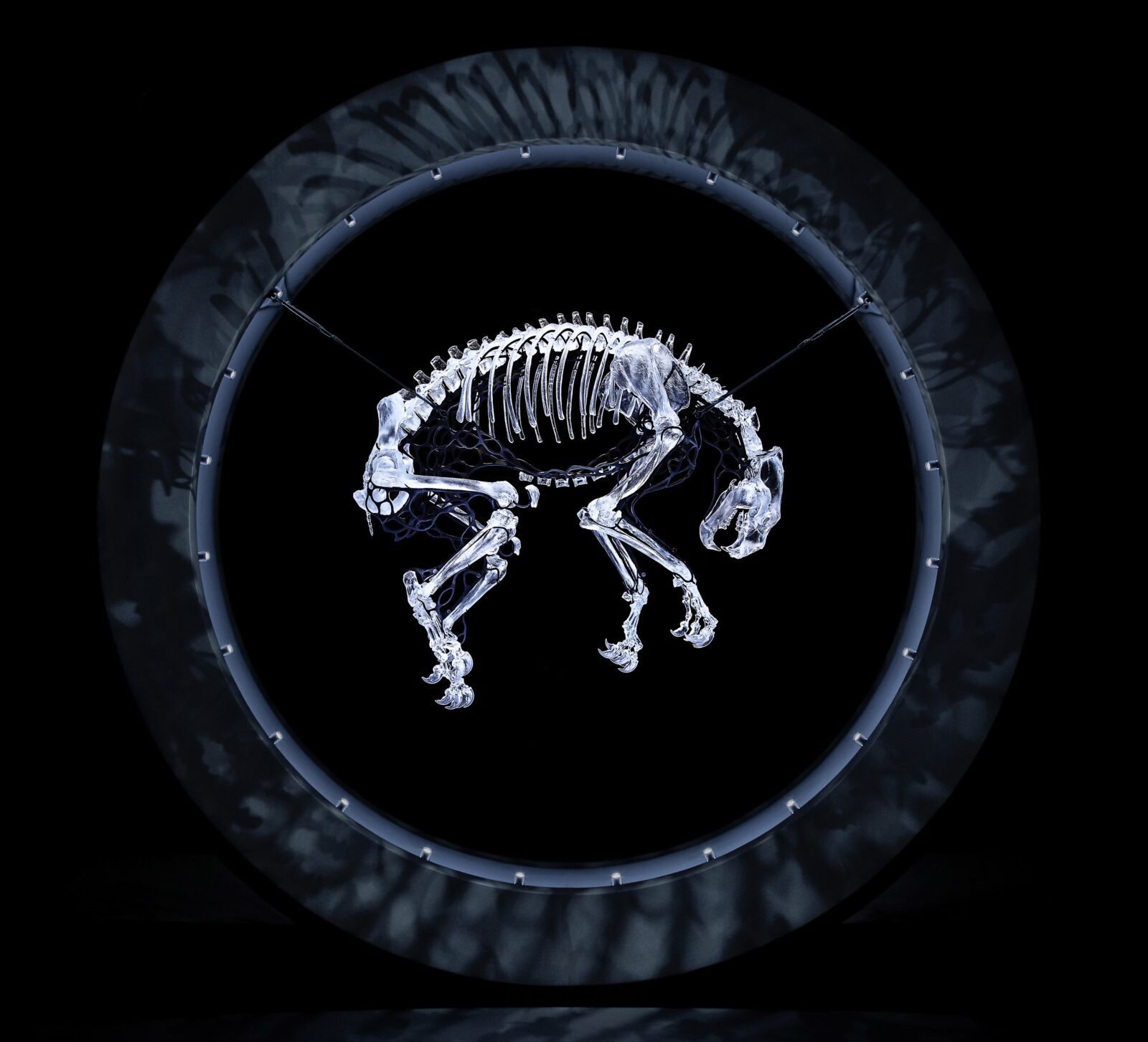 ---
---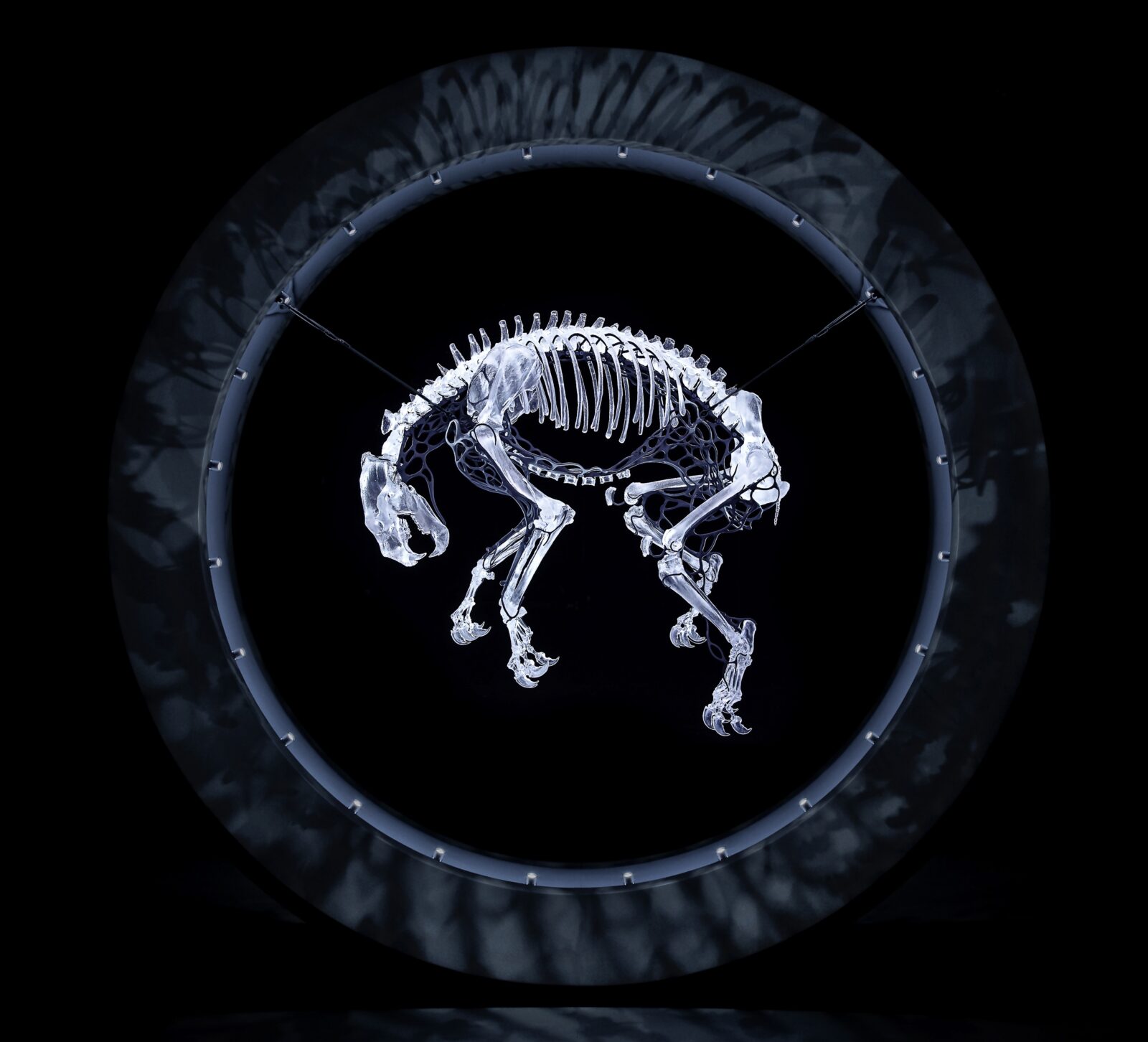 ---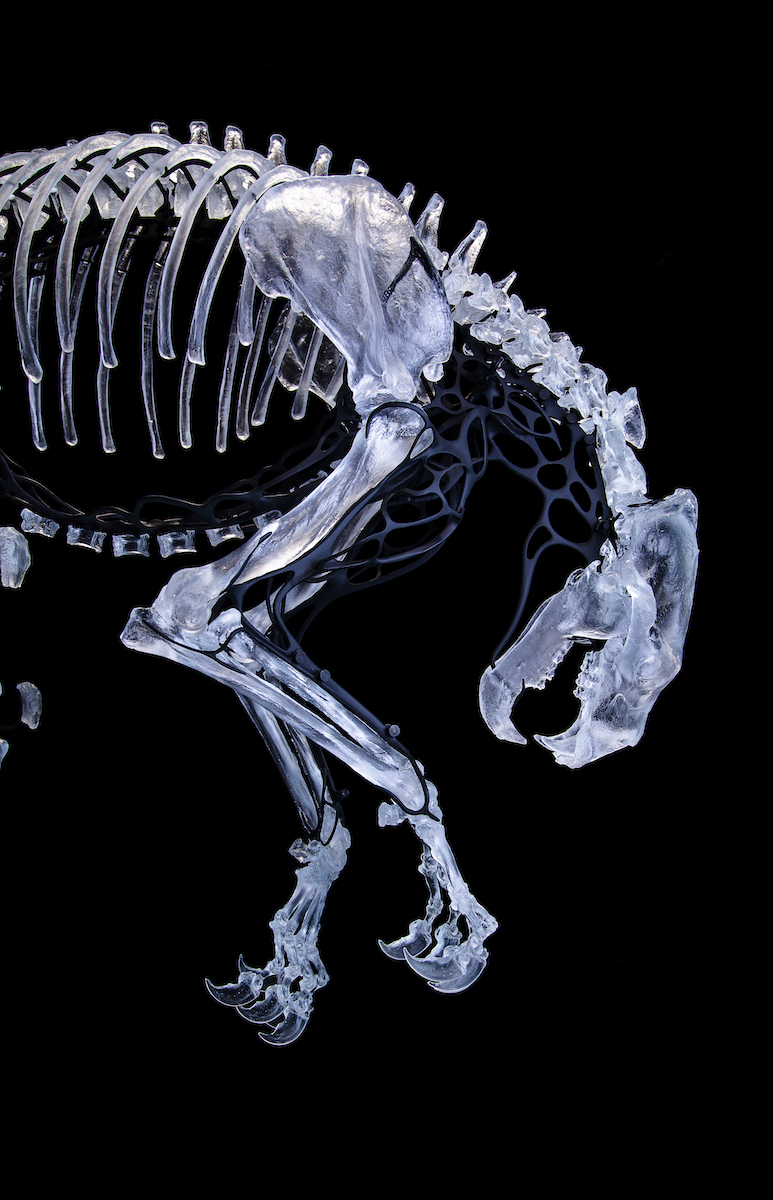 ---
A hauntingly beautiful cast crystal glass skeleton of a female polar bear is the first artwork of its kind that transcends our epoch.
---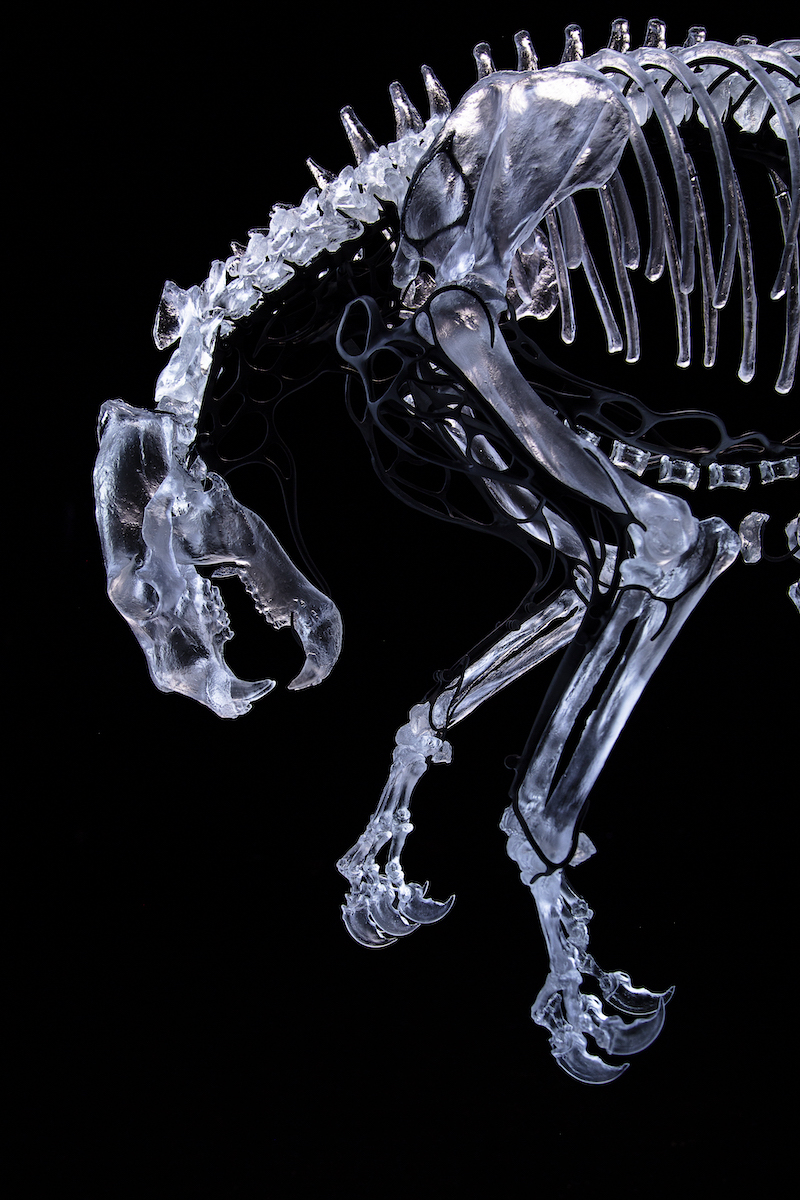 ---
Matthew Penn's ultra-contemporary artworks consciously entwine themselves with the natural world and focus on crucial matters of the here and now, but celebrate our history and possible future.
---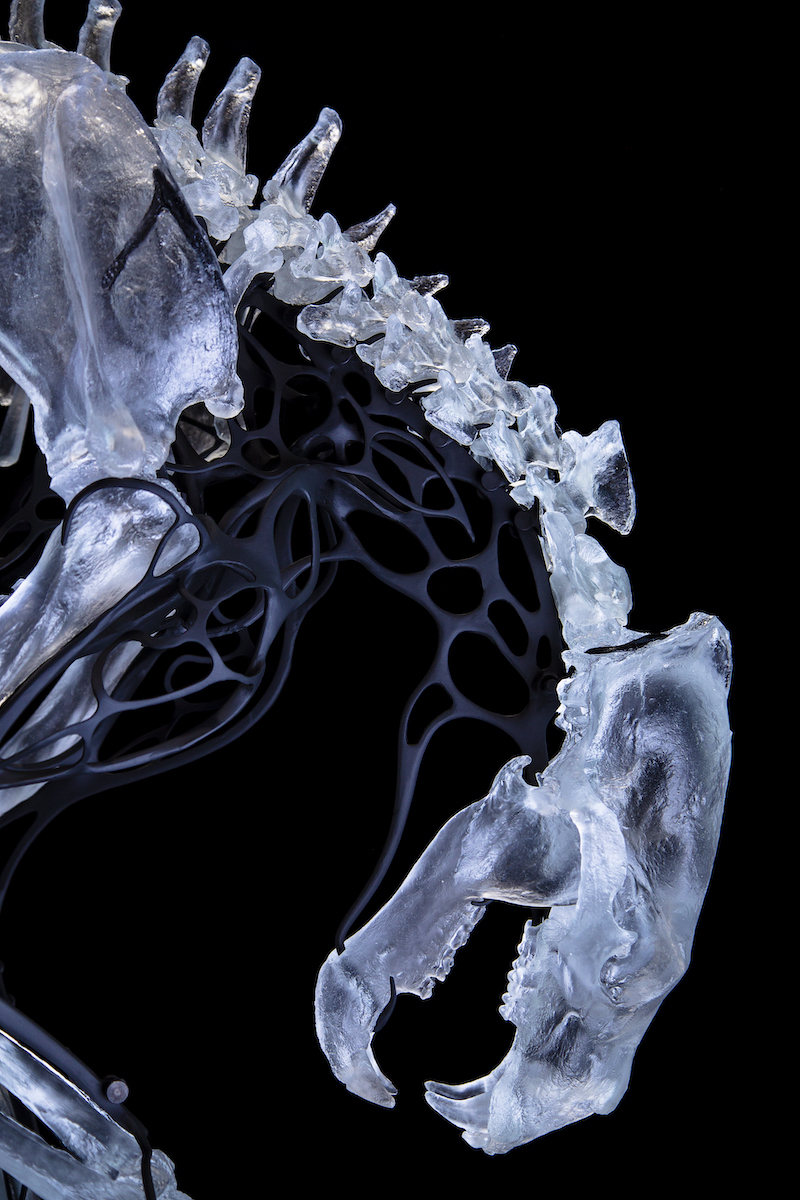 ---
Entirely cast out of crystal glass, Ursus maritimus marks the first sculpture in the wider conservation-led art project - The Fragile Fight. It represents the fragility of nature and the tipping point which we as a species and biosphere, now face.
---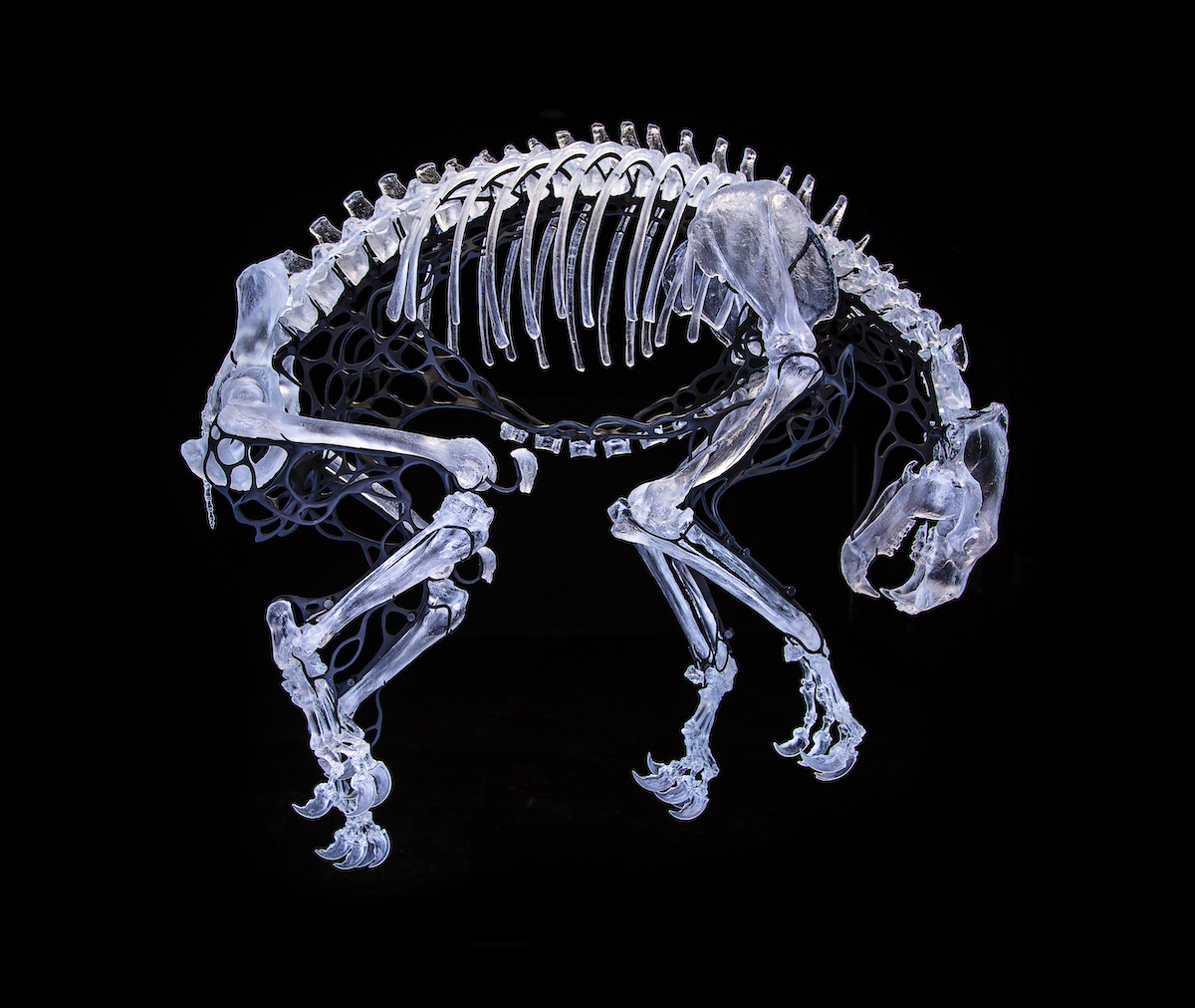 ---
At a time when we are facing the 6th mass extinction (over 1 million species are now seriously at risk of being totally wiped out), it's hard to imagine another artwork, made in the Anthropocene, that encapsulates the plight of our planet and species it supports in such a way as Penn's evocative sculpture.
---
---
Ursus maritimus, suspended motionless in a foetal position, could be symbolic of new life, but is juxtaposed with the death and tragedy, synonymous with millennia-old fossil relics. Although macabre in its initial impact, the light of life has still not been extinguished. There is still hope.
---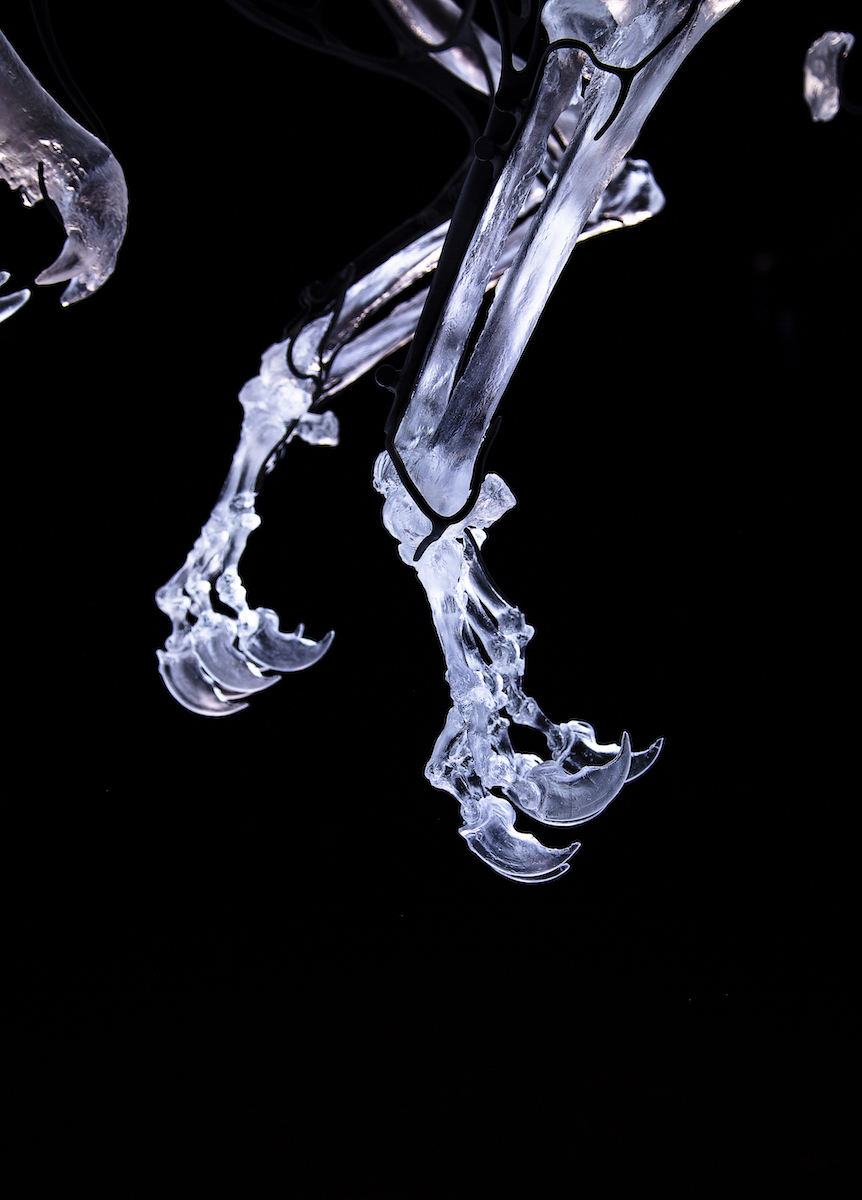 ---
Set within a monolithic metal circular sculpture standing over 3 metres tall and at over 1.5 tonnes, it acts as the protective womb and cell membrane around its foetal nucleus.
---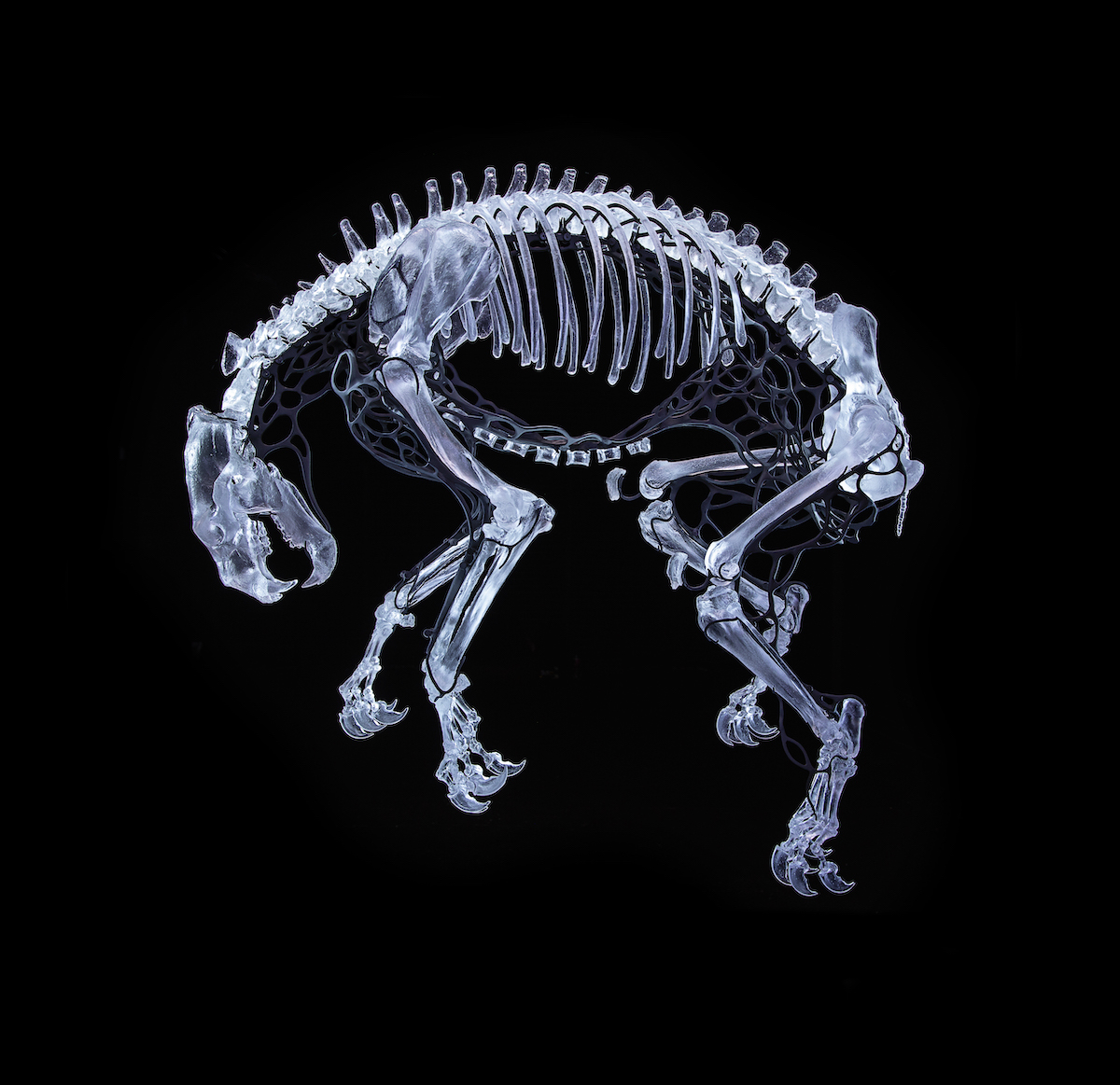 ---
Infinitely circling the inner edge of this monolith are 24 lights, representing each hour of the day that time gives us to take action. They shine a life force back into the organism, illuminating it with an ethereal glow.
---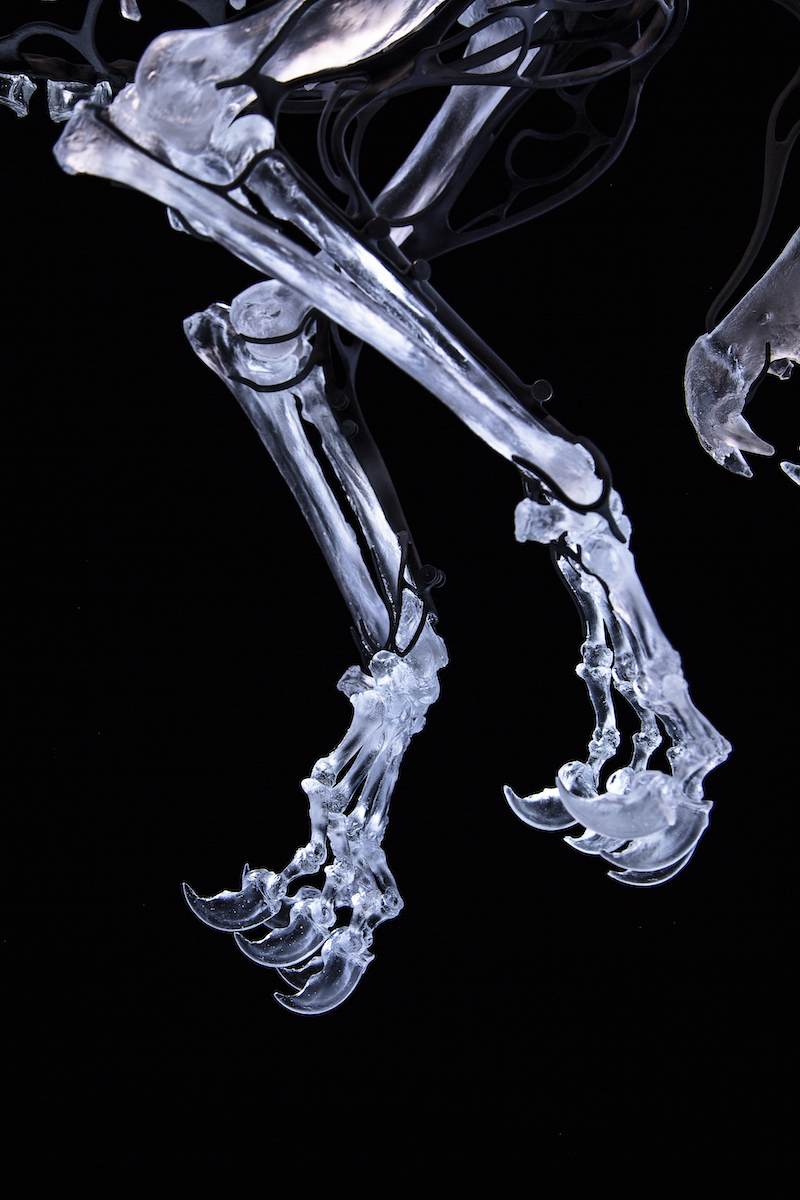 ---
The fragile glass skeleton of over 200 individually cast, crystal glass bones, seems impossibly articulated, but on closer inspection, an organic cradle of strength grasps the skeletal form together. This meticulously crafted sculptural structure, called Trabecular, is inspired by nature's own evolution of real bones.
---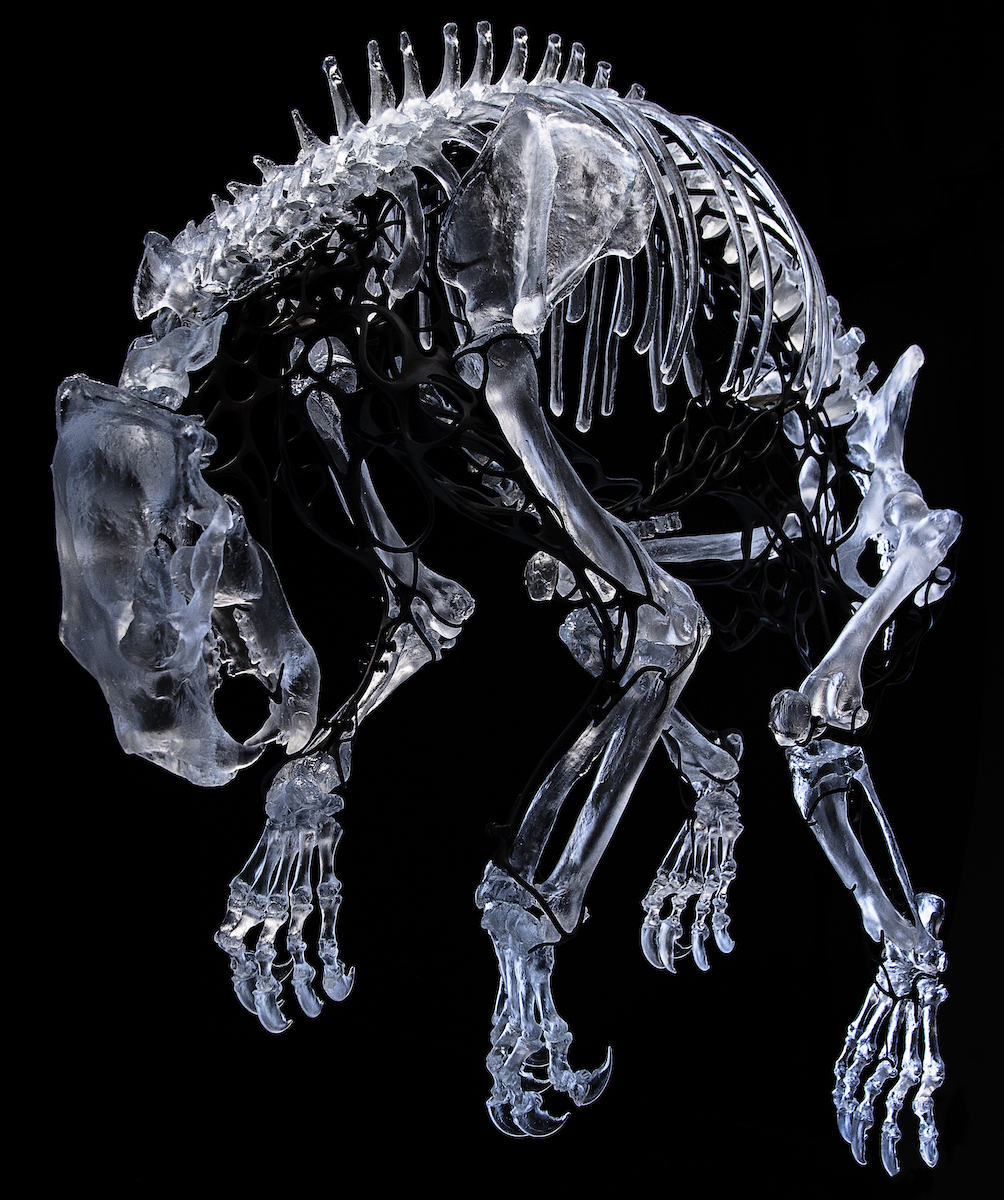 ---
Penn continues his Tenebristic theme by situating the artwork within an infinitely dark space, depriving the viewer of any distractions and focusing their gaze solely on the sculpture. This immersive experience evokes an emotional response from the viewer and forces them to come face to face with the challenge we face. Its intention, to inspire action.
---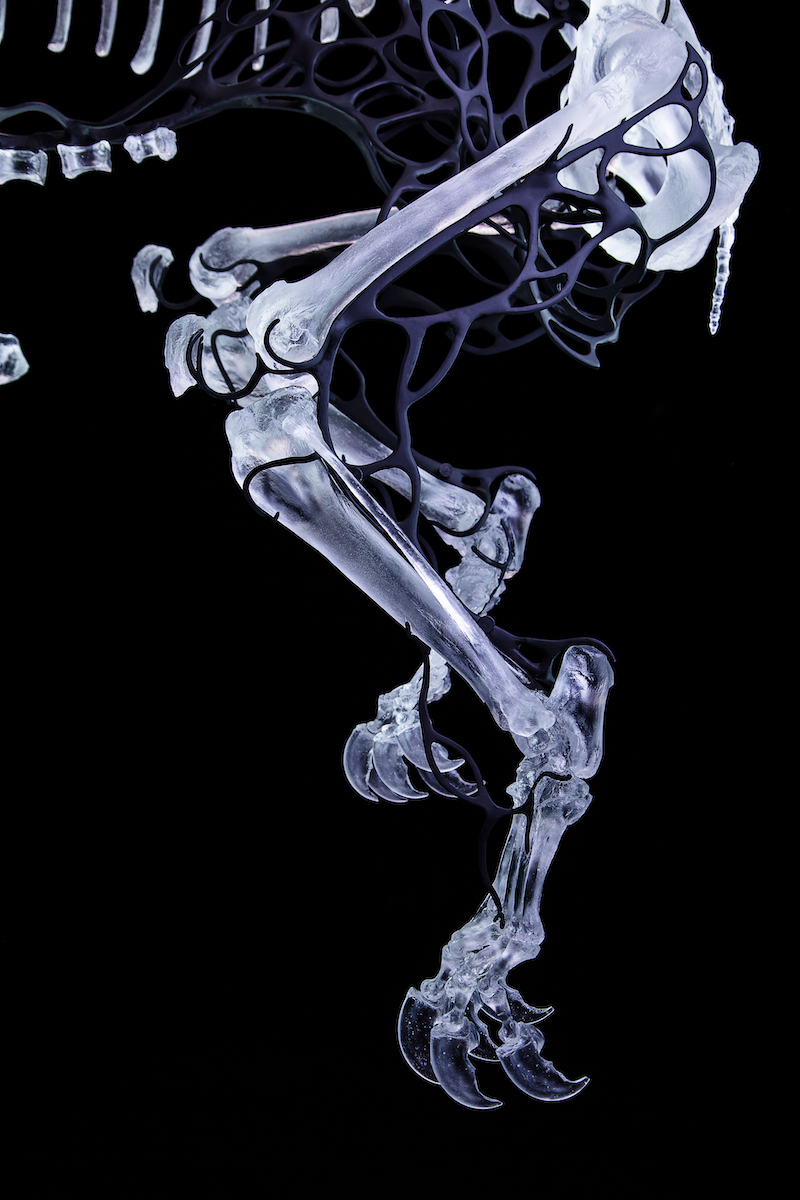 ---
The conservation of our planet has no borders, no language barrier, no difference in culture or ethnicity, skin colour, gender or sexuality. The conservation of this planet requires - togetherness, truth and justice.
Help us continue to sculpt the narrative of the Fragile Fight, not alone but together.
---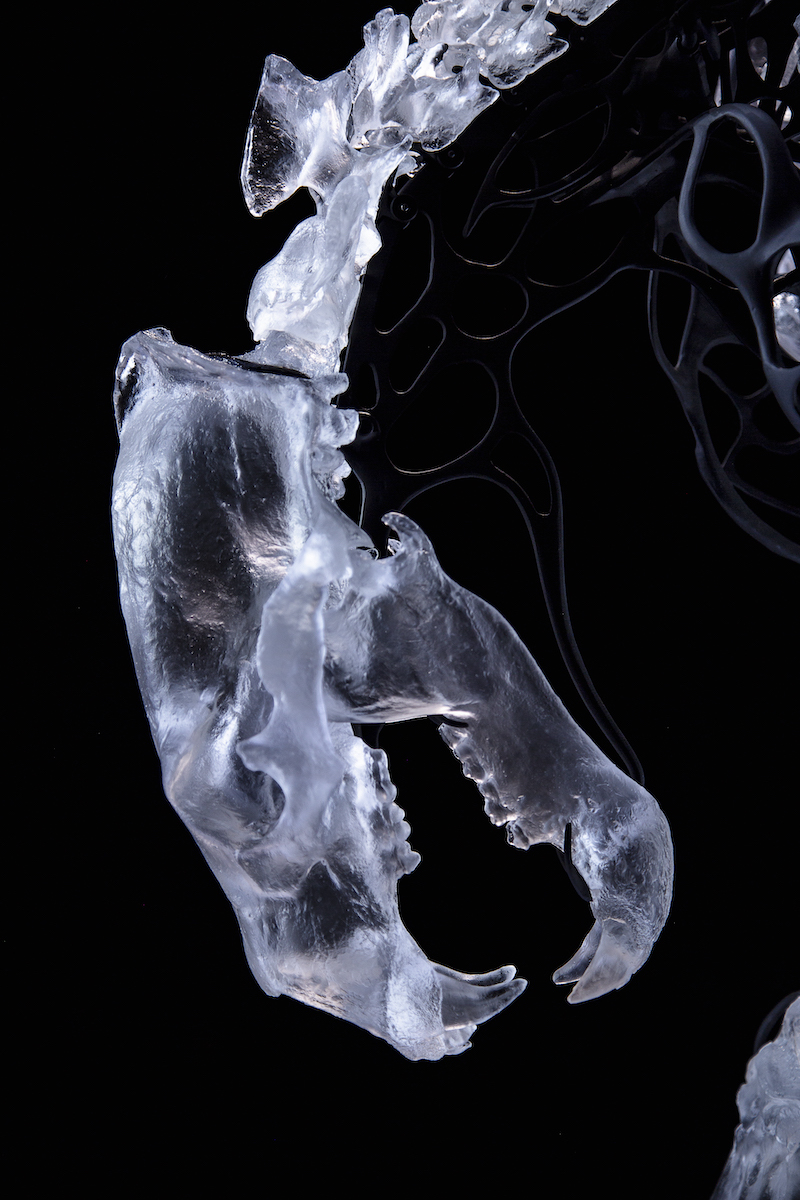 ---