MATTHEW PENN
---
---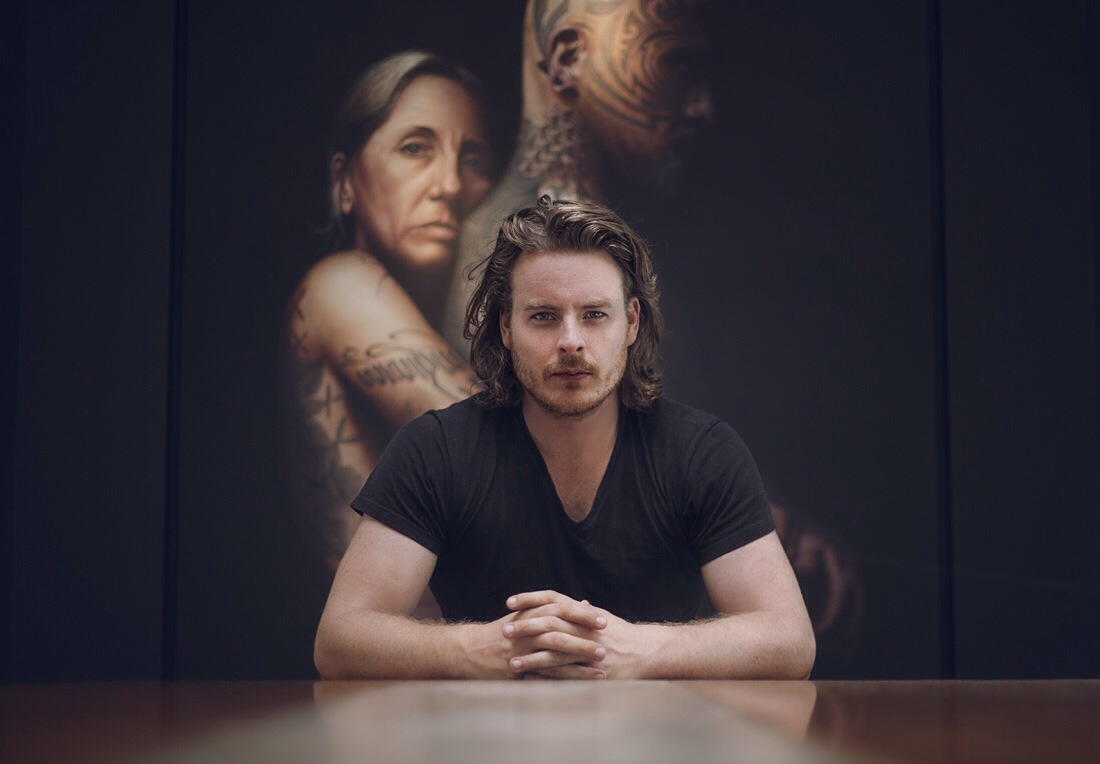 ---
---
British artist Matthew Penn's figurative installations situate themselves at the confluence of his fascinations with light and form. His works investigate the way in which light affects the visual structure of his subjects; a curiosity that dominates every element of his practice.
Celebrated for his hyper realistic portraiture, Penn's use of paint resonates as ultra-contemporary, although his technique is inspired by the Dutch masters whose influence dominated his early years. Painting directly onto prepared aluminium Penn renders up to 30 layers of oils in order to capture the microscopic details within skin structure and the human anatomy. Applying an entropic approach to his varied representations of the human form the artist also uses other styles of painting employing the same colour palette. Fusing the tight-knit order of hyper-realism with textured impasto and abstract impressionism he demonstrates the structural organisation of the human existence.
Penn's works adorn private homes and public galleries but take on a new dimension when installed within structures more akin to megalithic monuments than modern day wall hangings. In selected works, paintings of two opposing angles of the same subject are set into a variety of fabricated displays which enable the viewer to walk around the installation and explore the work in three-dimensional space. Employing groundbreaking methods Penn also sculpts multiple beams of LED light in order to transform the way the viewer interacts with his works. He notes, "I am concerned with allowing the visual experience to transcend its most immediate surroundings."
At a glance Penn's figurative sculptures evoke a very traditional sense of the human form. First he sculpts a classical representation of certain parts of the anatomy, however he then fuses a unique contemporary aesthetic into the form to highlight a chosen internal element of the subject and heighten the visual impact of the work. Penn also employs painting techniques and tools simultaneously to manipulate and sculpt clay, thus turning his painting and sculptural practice into an artistic synergy.
Central to his execution is the evolution of his works through his chosen display. By drawing on his own perception of the natural world Penn has chosen to install his work outside the confines of the traditional gallery aesthetic; using nature and the environment as an extension to his palette and exhibition space. His use of these techniques harmoniously links the varied elements of his practise and roots his installations to environments both urban and remote, rendering them uniquely identifiable.
Through his use of natural materials such a metal, stone, and glass, Penn is able to forge a collaboration between his striking representation of the human form and the intimate viewing experience he facilitates through the manipulation of his display. Inspired by the inferred evolutionary relationships among biological species depicted by the phylogenetic tree of life, Penn uses this as an overarching narrative when representing mankind's all-encompassing relationship with the natural world.
Combining such varied elements: hyper-realism, abstract and impasto painting, industrial sculpture, genetic science, and polarised lighting, Penn creates a viewing experience that shatters the status quo. Audiences of his work are encouraged to question the artist's intent as they immerse themselves in his atmospheric domain, which is both foreboding due to his installations' dark sensory exploration and endearing in its depiction of the human form.
---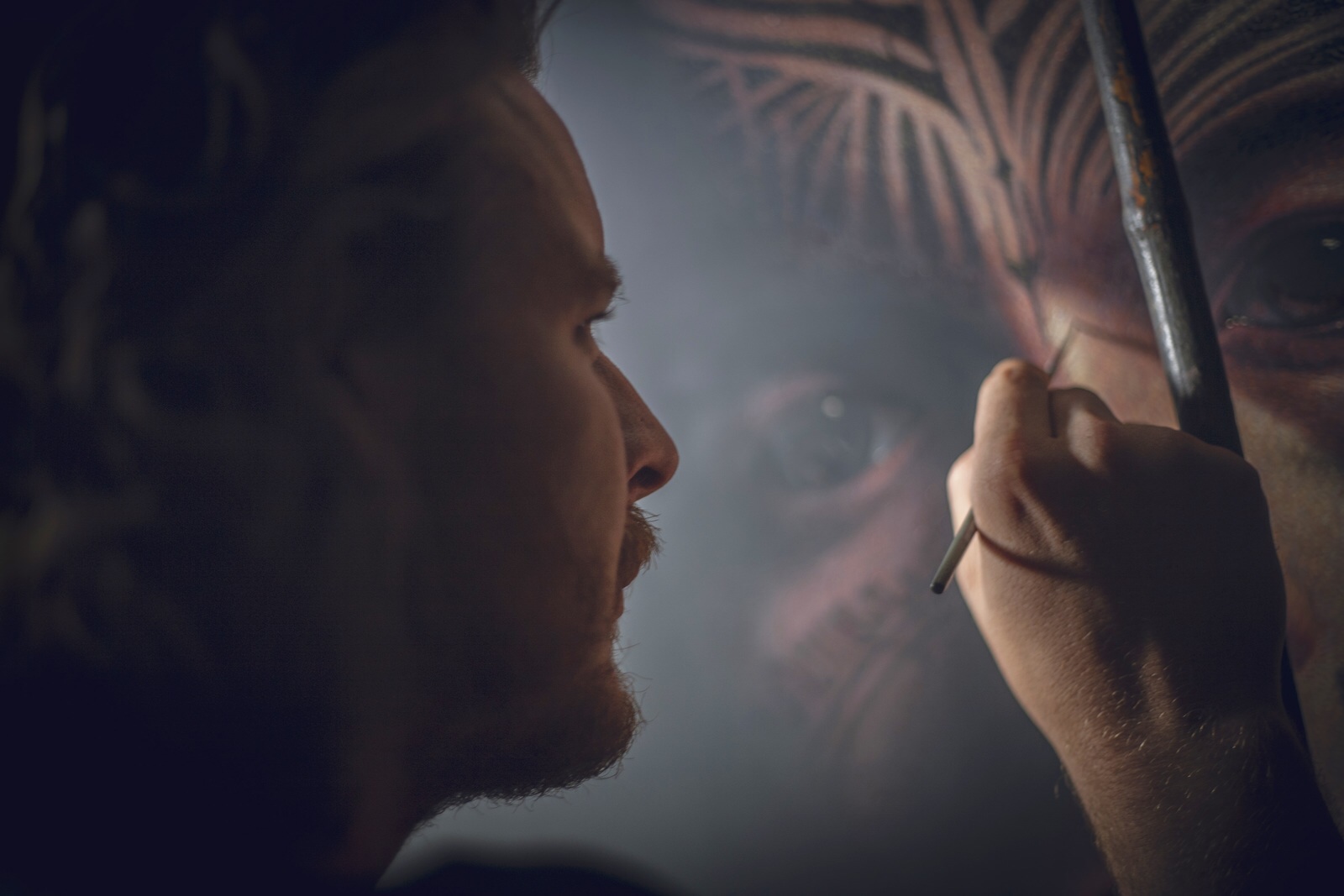 ---